Kartouche is the operating name of Katherine Siegel Studio, Ltd., a corporation of the state of Georgia.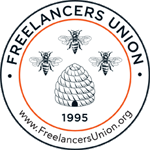 (Disclosure: Yes, that's an "affiliate link." When you click here and purchase hosting, the nice folks at HostMonster send me some cash to say thanks for the referral — at no extra cost to you. FWIW, I use them for my own hosting and am happy to tell you why if you ask.)
The studio is in downtown Atlanta in the Old 4th Ward, after 10 years in historic Castleberry Hill.
phone: 404 521-3767
e-mail: info@kartouchedesign.com

standard terms & conditions
This site was created using Adobe Dreamweaver and Photoshop.
Fonts used for navigation graphics are from P22's Frank Lloyd Wright Exhibition and Hieroglyphic sets.
I only use my powers for good.